Trust, Estate, and Investment Services

High Plains Bank 
Trust, Estate, and Investment Services is pleased to offer administrative and investment services for personal trusts, estate and decedent's trust administration, investment management accounts, conservatorships, and managed or self-directed IRA's.
While our department is new to High Plains Bank, our team brings together over eighty-five collective years of fiduciary and investment experience. Generally, "fiduciary" is a term that applies to a person who is acting on behalf of another with that person's best interests at heart. Colorado law mandates that some positions, like trustee and personal representative, must use fiduciary standards. But we do not stop there; we bring the fiduciary spirit to all of our services.
Our priority is to listen and learn about each client's unique needs. We will discuss your financial goals and considerations, which may include: creditor protection for your loved ones, possible support for a favorite charity, asset management, or asset protection for beneficiaries. 
We are doing much more than managing your assets -- We are committed to helping you plan effectively for the future and build your legacy for generations to come.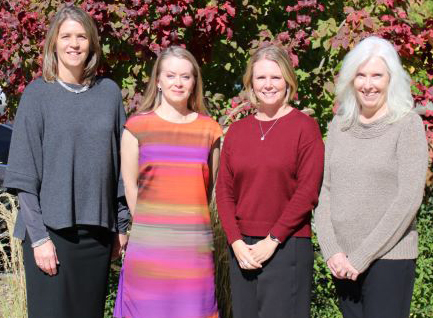 High Plains Bank Trust, Estate, and Investment Services Team (left to right):
Jane M. Cox, Robbin M. Bowler, Jessica Garwood, Cindy L. Kindsfater
We'd love to meet with you!
Please contact us at 720-340-7001.
Trust, Estate, and Investment Services Team