Personalized Payment Solutions Built with Your Business in Mind
Our merchant services team is dedicated to providing streamlined and simplified business management processes so your business can run as efficiently as possible, with competitive rates. And the best part? We're local!
A Variety of Options Tailored for Your Business
Business Spotlight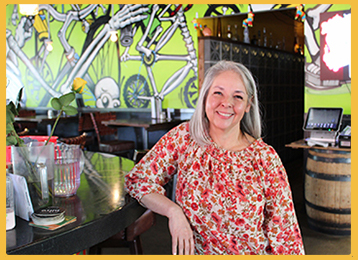 Longmont Cyclhops Bike CANTina – More than a Restaurant
From the beginning, Cyclhops Bike CANtina has been more than a favorite Mexican eatery and bar - the restaurant also houses a full service bike shop for REEB Cycles. The name Cyclhops is a tongue-in-cheek take on the one-eyed mythical creature and as an homage to the popularity of cycling. In fact, Gray shared with the Longmont Leader in 2021 that "We thought it was really a fun idea to combine the two under one roof and attract the bicycle riding crowd and be able to come in and grab something fun and casual to eat, if you were out on a ride," Gray said. Many of Cyclhops customers ride their bikes to the restaurant, located at 600 S. Airport Road on the west side of Longmont, Colorado.  

"I came to High Plains Bank after initially being passed over for a PPP loan from my former bank. I sat on the Longmont Area Chamber of Commerce with High Plains Bank's Brian Berry, Director of Merchant Services, who connected me with then Longmont Market President, Chris McVay. We were funded in two weeks and soon after, I transferred the business accounts to High Plains Bank. 
The relationship  expanded when we were ready to implement a new Point of Sale (POS) system. With my accountant, I realized how much we were paying in fees. I again turned to Brian Berry who personally helped set us up on the new system, saving us money."
Anita Gray, Owner, Cyclhops Bike CANtina

Contact a Specialist about Merchant Services
Sales: (720) 600-6770
Support: (720) 600-4544



"Since switching to High Plains Bank, we never have the extra fees we used to have. We used to have stop payment fees, account monthly fees, and fees to get a cashiers check. Honestly, without all the extra fees from our old bank, we save over $1000 a year at least! That's huge for a small business! We just wanted to add another thing to the list of things that may seem small, but make a huge difference in the bottom line. We really appreciate everything you guys do for the community and small businesses like ours."
Tim Guile, owner, AutoSport
Business Spotlight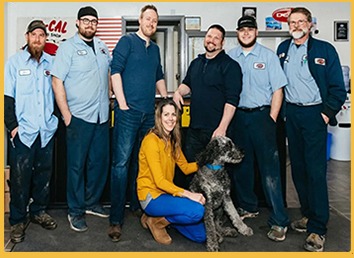 Autosport – Family-owned and Operated Legacy
These days, longevity in business can seem like a rare thing. A model of staying power is AutoSport, which has been serving the Longmont community for 52 years. For Tim Guile, who took over as owner in 2013, continuing the dependable legacy was critical. He started working at AutoSport in 2010 and when the opportunity came to take over the business, with the help of his father in law, Roger Snyder, they decided it was a perfect time for them to buy it.
Guile and his team believe in preventative care through ongoing diagnostics, digital inspections, and ongoing training for the technicians. This sense of constant improvement extends into AutoSport's business operations, from marketing to the shop's new merchant services system with High Plains Bank.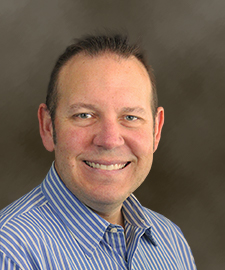 Meet the Director of Merchant Services: 
Brian Berry
Brian has spent over 20 years in the payments space. He served as the Vice President of the Merchant Services Division for Bank of America for seven years before starting his own processing company. Brian is uniquely positioned to not only understand of the needs and challenges of business owners, but also use his extensive industry and product knowledge to find the optimal solution for any business owner's payment processing needs.
Since joining High Plains Bank, Brian has helped over 300 business clients locally to optimize their payment processing.
We can help you too! 
Do bigger banks provide better payment processing rates than the smaller banks? 
Not necessarily! Our Merchant Services team is often able to match or beat your current rates. But if we can't, that's okay! We will strive to provide you better customer service whether you partner with us or not! 
Do I have to sign a contract?
We do not enforce long-term contracts because we believe in taking care of our people and providing our clients flexibility. While there may be additional agreements with the processors your business works with, these agreements are typically on a month-to-month basis.
Do I have to pay for hardware or equipment?
Not necessarily. We provide a variety of options, according to your business needs, and many of them have no cost equipment options. However, keep in mind that when your agreement ends, hardware typically must be returned to the provider. 
Do you have E-commerce Solutions?
Yes, we have a variety of different e-commerce solutions from hosted payment pages to shopping carts.  
Do you have a mobile solutions similar to Square?
Yes, we have multiple mobile solutions to take payments anywhere. These solutions typically connect via WiFi or Bluetooth to your phone or tablet.  We also have more robust point-of-sale devices for mobile payments.
How long does it take to get my money?
In most situations, we offer next day funding. Please note that this depends on when your business completes your business day of sales (settle your machine).
Will you help us learn to use the equipment and software?
Absolutely! Our locally based team can assist you with implementation, training, and any follow-up questions that come up.
Do I need to have a High Plains Bank account to use Merchant Services?
While it is not required, we strongly recommend having a High Plains Bank account so we can provide comprehensive services.