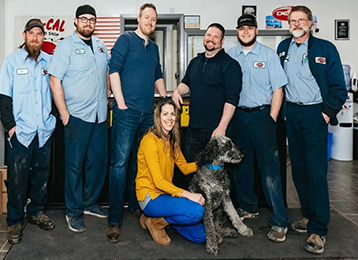 A Family-owned and Operated Legacy 
These days, longevity in business can seem like a rare thing. A model of staying is AutoSport, which has been serving the Longmont community for 52 years. For Tim Guile, who took over as owner in 2013, continuing the dependable legacy was critical. He and his wife moved to Colorado from upstate New York in 2008, where Tim had been a mechanic since 1998. He started working at AutoSport in 2010 and when the opportunity came to take over the business, with the help of his father in law, Roger Snyder, they decided it was a perfect time for them to buy it.
Like many new business owners, Guile got a line of credit he struggled to repay. "I wanted a solution I could actually pay off." After researching a couple of options, he chose HIgh Plains Bank, who shares AutoSport's commitment to customer service and small businesses. Guile was able to pay off the line of credit and ever since, has been partnering with High Plains Bank on his business and personal banking needs, from refinancing his house to merchant services, and more, through stable and challenging times. 
During the first months of COVID, when people had almost completely stopped driving, Guile was prepared to lay off the majority of his team. With the help of a PPP loan through High Plains Bank, he was able to support his employees until they were able to return to a full crew that summer. 
"High Plains Bank is dedicated to the long term health of all our small business customers," says Chris McVay, Longmont Market President. "This is a value we share with AutoSport, a Longmont legacy business, who is equally committed to the lifespan and well-being of their customers and their vehicles. We are happy to partner with Tim and his great team for their continued success."
A Tradition of Excellence and Honesty
The team is always striving to improve their skills, as cars have become more and more computerized and technical. The shop has four auto technicians with a wide range of services all focused to keep your car in top shape, regardless where it is in its lifespan. The shop's track record of high customer touch and satisfaction is central to what makes AutoSport stand out in the auto repair field. 
"We're a family," Guile shares. "And our family works because we're honest and we work with our customers to help them make the best and most informed decisions about their cars."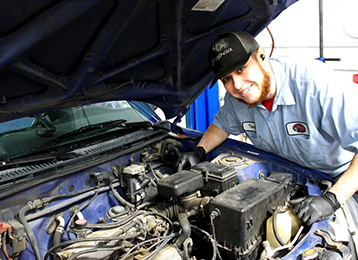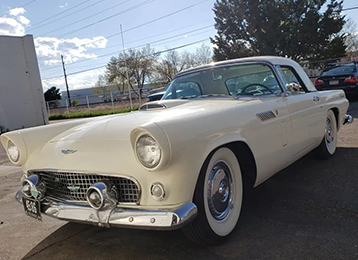 A Growth Mentality
Guile and his team believe in preventative care through ongoing diagnostics, digital inspections, and ongoing training for the technicians. This sense of constant improvement extends into AutoSport's business operations, from marketing to the shop's new merchant services system with High Plains Bank. 
"I recently worked with Tim and AutoSport to switch over their processing," shares Brian Berry, High Plains Bank Director of Merchant Services. "This switch has allowed them to have a much more effective solution to process credit and debit transactions, and drastically reduced their costs. A win for the shop and their customers!"
While the shop specializes in European and Asian cars, they work on all types of vehicles using the most cutting-edge equipment and digital tools. Their team of master technicians, some who have been with AutoSport for more than 40 years, are proud to have served four generations of Longmont families.