HPBGO Security Information
Protect Your Information
HPBGO is built on a state of the art authentication platform that provides you with industry leading security and even better convenience than you've experienced before. Here are some frequently asked questions:
Password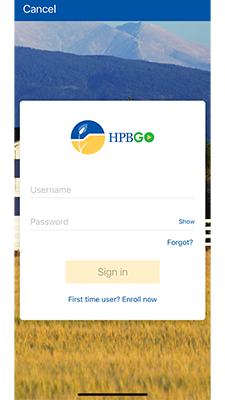 The traditional username and password is the primary pathway to authenticating your account.

The password also gets used in certain conditions when we need to "challenge" you to prove your identity. This is determined based on a risk factor, depending on what you are trying to do. For example, if you are trying to setup an External Transfer account from your mobile device, you're going to get challenged to prove your identity using your password.

Because the password is critical, it needs to be secure. The system will coach you to ensure your password meets industry complexity standards. If you would like more information, click on the "Password Rules" link during enrollment.

The password is used to authenticate you within the desktop online banking environment. Because of this, it can be subject to a "brute force attack" (an attempt to guess the password over and over again). To protect you from this scenario, the system will lock your account after several failed login attempts in a row. You will need to contact us if this occurs, so that we can help you get logged back in. Forgot your password? 
Passcode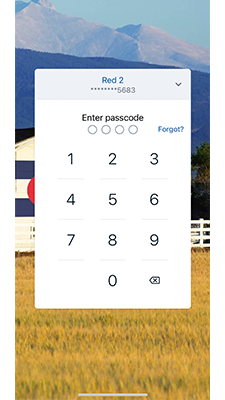 The 4-digit passcode is a new authentication method that allows quick / secure "sign on" access to the mobile application from a single device.

Certain features that carry more risk are further secured by your password.

The passcode is not used to authenticate in the desktop online banking environment.

The passcode is unique per device. If you choose to setup HPBGO on a second device, you'll be prompted to create a separate passcode.

Additionally, the passcode will not work on the device if you fail to login with it after several attempts. In this case, you will be required to login with your username and password, and to setup the passcode again.

The passcode, therefore, is secure. It only works within the mobile application on the device it was set up on.

If your phone is lost or stolen, you can remove the device from your account online (remove the devices passcode), or you can call us, and we can take care of it for you.

Biometric Login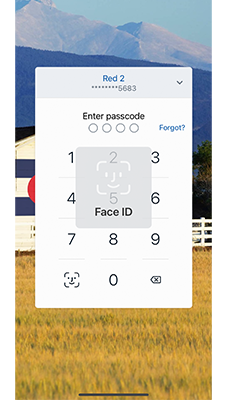 Biometric login is an alternative method using your fingerprint or facial recognition to securely and conveniently authenticate yourself in the HPBGO mobile application.

Like the passcode, biometric logins are only used in the mobile application and are tied to a specific device.

HPBGO does not store your biometric information. Rather, it relies on your phone to validate your identity. Therefore, the biometric login is specific only to the device that you have HPBGO setup on.


2-Factor Authentication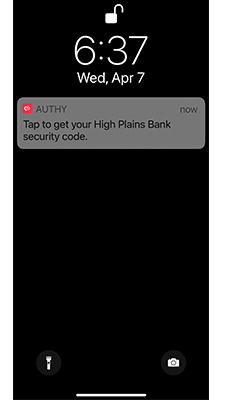 Today, 2-Factor Authentication is an important security tool for ensuring identities do not fall victim to account compromise.

HPBGO utilizes multiple layers of authentication to continuously ensure you are correctly identified.

When you authenticate the first time, you will be presented a verification code screen. You have several options on how that code will be delivered to you (SMS text message to your cell phone on file, a voice phone call, or the Authy application). For those most concerned about security, we suggest using the Authy application.

The "Trust this Device" feature on the desktop online banking environment allows you to tell HPBGO that this computer is one that you trust. For example, it's your home computer, and you have properly secured it with antivirus and firewall protection. When you trust the computer, you make it the second form of authentication, and you will no longer need to enter a verification code when using it. However, if you login from a device that is not trusted by you, a verification code will still be required. Changes to a computer you've already trusted (such as an IP address change) may cause HPBGO to prompt you to verify that you "Trust this Device" again.