Be On Alert This Holiday Season
The holidays are a wonderful time of the year, but they can also be a time to be on extra alert for scams and fraudsters. As your security ally, High Plains Bank is here to help you Be On Alert for these common holiday frauds!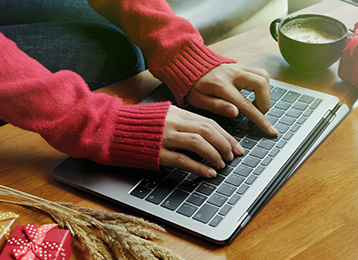 Lottery Prize and Sweepstakes Scams:
You receive a call, email, text, or letter claiming you have won a sweepstake, lottery, or prize. Sounds great, right? Before you give any information, Be On Alert for these clues that this is a scam:
You're asked to pay taxes, shipping and handling, or processing fees

for the prize by wire transfer, sending cash, paying with gift cards or cryptocurrency. Scammers use these payment techniques because it's close to impossible to get your money back. 

You're told paying increases your odds of winning.

Only a scammer would tell you this! Real sweepstakes are free to enter and winning is a game of chance, not payment. 

You're being asked to provide private financial information. There is never any reason to share private information about your accounts.  If someone asks you for it, don't give it! It's a scam. Contact Us if you are unsure.

If you've been

targeted

by a prize scam, visit the

FTC Consumer Advice website

to learn what steps to take. 
Shopping and Charities Scams 
Always

Be on Alert

for sites that

send you to another site

and

verify any online seller

through the

Better Business Bureau's Scam Tracker

.

The holidays are a time when we're blessed with the opportunity to give back to the community. Take the time to research all nonprofit sites before you donate through

Charity Navigator

, or the

Better Business Bureau Giving G

uide

.

Pay Only the Cost of Shipping?

Think again! Getting something for the cost of the shipping is almost never true…the fine print will tell you about a large charge later on.

Think before you click, call, or answer the phone!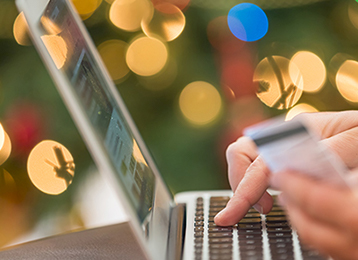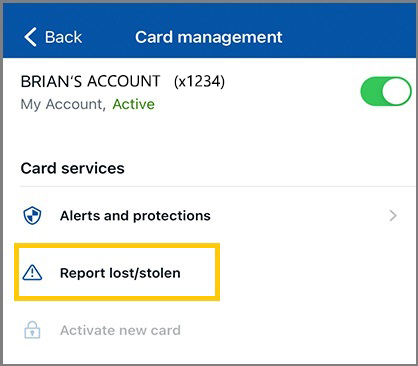 HPBGO – Your Debit Card Security Ally!
High Plains Bank provides you with important tools to protect your debit card through HPBGO – Your Debit Card Security Ally. Learn more about Card Management.
If you've

misplaced your debit card

, you may lock it in HPBGO through Card Management.

Found your card later

? Simply turn it back on. 

Debit Card Lost or Stolen?

  The "Report Lost / Stolen'' feature will deactivate the card.

Concerned about a transaction? Contact us by phone, or ask us about the transaction in HPBGO using secure chat.
Traveling for the Holidays? Contact us by phone or through HPBGO

and let us know your

domestic or international travel plans, so that we do not flag your "out of area" transactions as fraud. 



Traveling over the holidays?
Keep in mind these tips to keep you safe and secure at home or abroad. 
Learn more about how to Be On Alert!