Travel is Secure with your High Plains Bank Debit Card!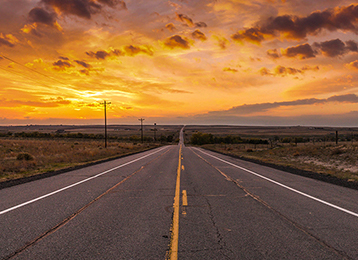 Hitting the Road or the Air? 
High Plains Bank wants you to enjoy every minute of your hard-earned time off. We would like to share a few tips so that you can make the most of every vacation minute. 
Traveling for the Holidays? Contact us by phone or through HPBGO

and let us know your

domestic or international travel plans, so that we do not flag your "out of area" transactions as fraud. 



Traveling internationally? Use your High Plains Bank Debit Card!

The main advantage of using a debit card overseas is that you won't incur foreign transaction fees, which can occur when making purchases. 
HPBGO – Your Debit Card Security Ally!
High Plains Bank provides you with important tools to protect your debit card through HPBGO – Your Debit Card Security Ally. Learn more about Card Management.  
If you've

misplaced your debit card

, you may lock it in HPBGO through Card Management.

Found your card later

? Simply turn it back on. 

Debit Card Lost or Stolen?

  The "Report Lost / Stolen'' feature will deactivate the card.

Concerned about a transaction? Contact us by phone, or ask us about the transaction in HPBGO using secure chat.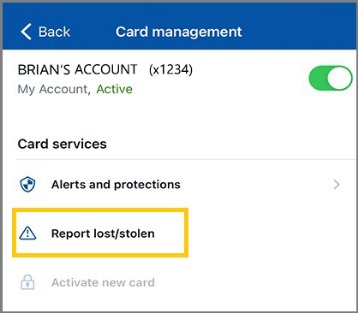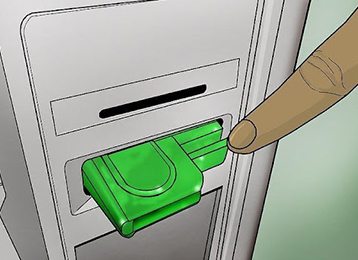 Keep your Personal Information Safe
Look closely at ATM scanners and gas pumps.

Be extra careful at gas pumps or ATMs, especially those not connected with a bank. ATMs and gas pumps are targets for cybercriminals, who might attach skimmers to access bank account or debit card data (and eventually drain those accounts).

Before you swipe your card, give the card reader a good tug.

If there's a skimmer attached, it'll likely pop right off the top.

Look for small cameras.

Small cameras (smaller than a typical surveillance camera) might be pointing down at the keypad in order to capture your zip code or pin number.
Using Public Wi-Fi
Free Wi-Fi is public, or unsecured

, which means that anyone can access that network with (or without) a password. Wi-Fi that isn't password-protected is especially vulnerable.

The best practice is to use your private mobile data

. However, if you do use a public Wi-Fi, avoid sites that require a login, sites with sensitive information (banking, healthcare, etc.), and in particular, don't making purchases. If you absolutely need to access sensitive information, explore using a Virtual Private Network, or VPN.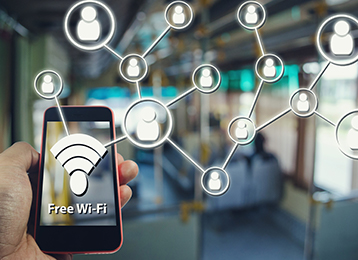 Learn More about How To Be On Alert