High Plains Bank is on Facebook
 Facebook and the Power of Community
Adding to the Social Media Conversation
High Plains Bank is now on Facebook! By joining the social media conversation, High Plains Bank aims to highlight small business owners, non-profit partners, and communities through the bank's Thriving Community stories; build awareness of new digital banking products and services, as well as spotlight customers and events. Additionally, High Plains Bank will share financial education and empowerment tools through HPBU Financial Education Center, which are available to customers and non-customers alike at no charge. 
"We know our community uses social media to learn and build connections," says John Creighton, High Plains Bank Chief Executive Officer. "By entering this arena, we hope to focus a spotlight on the power of communities coming together, supporting one another and helping one another achieve their respective aspirations. Empowering people to succeed is a core purpose of High Plains Bank. Working together makes success infinitely easier."  
Digital Banking…Digital Communications
The landscape of banking is rapidly shifting, with more and more people embracing digital tools such as opening an account online,  mobile deposits, debit card management, and more. High Plains Bank continues to take a strong lead in empowering customers to increase their digital proficiency by providing easy-to-implement, top-of-industry tools, with outstanding and personalized customer service.
"With so many of our customers taking advantage of our online and mobile banking tools, High Plains Bank is committed to being a leader in the digital banking arena," says Brian Otteman, Chief Customer Experience Officer. "We're excited to be adding to the conversation on Facebook, which is part of our digital banking vision and can serve as a bridge for customers to connect more with us, in person, on the phone, and online through HPBGO, our online banking app."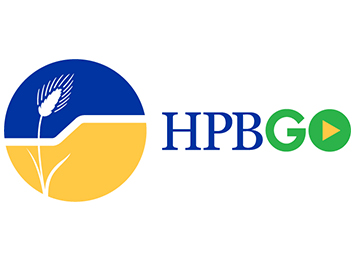 Find Us and Like Us on Facebook
To find High Plains Bank on Facebook, click here. 
*Please note that there is another High Plains Bank "unofficial page" on Facebook.