The High Plains Bank Story
When you consider what you look for in a bank or financial institution, you are sure to arrive at a few givens: great customer service, free checking and ATMs, online access, solid interest on savings, and an opportunity to apply for overdraft protection - the basic expectations.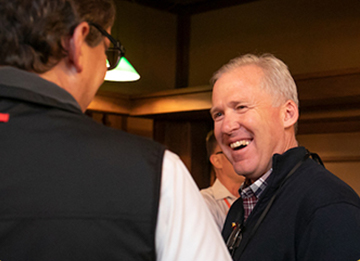 Banking That's About Something More: It's Personal
What if you found a bank that was about something more? One that covered all the 'givens' and ALSO was about relationships. At High Plains Bank, banking IS about something more. It is - unlike any bank you've ever used. We are - grounded in a philosophy and a history that few other financial institutions share. High Plains Bank is a COMMUNITY bank. A LOCAL bank. It's family-run, employee-owned, and deeply connected to the families, individuals, and businesses it serves. Because if you think about it, banking is pretty simple; it's just math, and pretty basic math at that. And like any other bank out there, we have that part covered. 
The Role of the Local Bank in the Lives of People in the Community

While banking math may be easy, an individual's personal finances can be very hard. That's especially true in times of opportunity and stress. That's why for us, banking is about our customers' real-life needs, those outside the standard transactions. When people contact us, they have a need. Perhaps they have a dream they are hoping to pursue. Or need a safe place to keep assets during a life transition. It may be they have an unexpected repair, or they are having trouble keeping up with their payments. Or, perhaps they just need customer support they know they can rely on in good times and bad. Whatever the reason, we are here to lessen anxiety and to help our customers solve problems.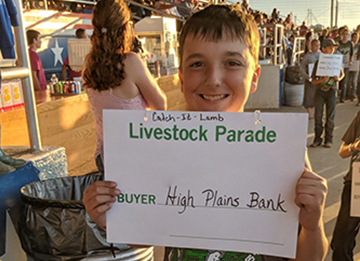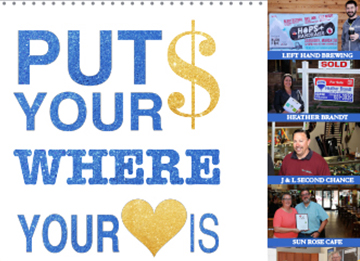 Empowering our Customers
We're here to be compassionate listeners, to empower our customers by providing them financial strategies and banking solutions that support their lives, their families, their businesses, their dreams, and their futures. We do all of this while staying current with industry trends and services. We are nimble, innovative, and responsive, and our technology is on par with the corporate banks. We continually invest in improving our digital products and services; we have state-of-the-art online banking, cash management, and business tools; and are always looking for ways to better serve our customers and anticipate their needs. And, most importantly, we never forget our true purpose.
Helping Communities Thrive
How many banks truly embrace the communities they serve to help them thrive? How many strive to be an integral part of the fabric of that community? At High Plains, this is where we shine. It's how we are able to do the kind of banking we do. Because helping people and our communities thrive comes before banking. We say family first, then community, then the bank. For us, banking is just the WAY we serve the local community and help it grow and prosper. Just like the hardware store around the corner or the clinic down the street or the restaurant across the way, we each play a vital part in making this our home. When we ALL think this way, when we see the connections between one another and acknowledge that each of us contributes to and enhances our community in immeasurable ways, then we can truly be successful. Our vision was set at the very beginning and it will not change: We are not satisfied to simply be IN the community; we are PART of it.