Wiggins High School Scholarship Winners
Thriving Communities Support Quality Education:
High Plains Bank Wiggins Scholarship Winners
As the month of May unfolds, many in our High Plains Bank communities are preparing to celebrate a familiar milestone – high school graduation. A thriving community is one that supports a strong education system and by investing in quality education, solid communities are sustained. As part of High Plains Bank's support for quality education and our schools, the bank sponsors two high school scholarships for deserving graduating seniors in the greater Wiggins community.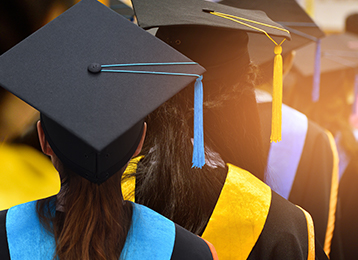 Investing in the Next Generation
The High Plains Bank Wiggins High School Area Scholarships awards $1000 each to two winning applicants. The students must demonstrate academic excellence, represent financial need, articulate their post-high school goals, and how they plan to give back to their communities. The 2023 High Plains Bank Wiggins Scholarship winners are Ryley Chezik, Wiggins High School, and Piper Scott, Weldon Valley High School. 
"We take it quite literally; being a stakeholder means that we have a stake in the ground, doing what we can to help the community to succeed," says Esther Lingo, Market President of High Plains Bank's Wiggins branch. 
Ryley Chezik, Wiggins High School, Future Medical Professional

Wiggins High School Senior, Ryley Chezik, is focused on joining the medical field, and this high-achieving student has a head start with concurrent enrollment at Morgan Community College. "I believe that I have nearly unlimited potential for my life which can be reached with the help of financial aid from organizations like the local High Plains Bank," says Kylie. "With the financial demands of college costs, especially to get a high quality education, receiving the High Plains Bank scholarship will help me substantially." 
"I can't say enough good things about Ryley. She is a one of a kind student, who has known what she wanted to do with her future for a while now and has really taken the initiative to run full speed ahead to accomplish that goal." shares Erin Epple, School Counselor, Wiggins Secondary School. "The medical field and nursing profession are going to be extremely lucky to have someone like Ryley heading their direction. I'm excited for her future growth!"
Photo credit: Katie Todd Photography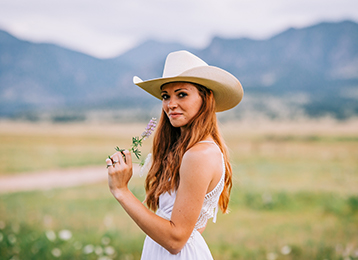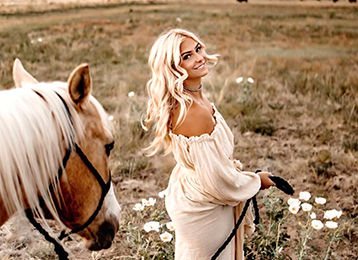 Piper Scott, Weldon Valley High School, Future Agricultural Aviator

"As I approach high school graduation, I look forward to the next chapter of my life and attending college," shares Piper Scott, Weldon Valley High School senior who will be attending Northeastern Junior College to study Agricultural Business and Communications with plans to become an agricultural aviator. "The High Plains Bank scholarship will help me achieve my goals and aspirations so I can use my skills to share the importance of small, rural communities."  
"Piper is an amazing young lady who works hard at everything she does," says Christi Chisum, Weldon Valley School Counselor K-12. "She is such a great role model for so many of our younger Weldon Valley students. We are proud to have her in our Warrior Family!" 
Photo credit: Spicy Water Photography by Karina Taylor
Hometown Banking Wherever You Go
"Our congratulations to Piper and Ryley on being chosen to receive High Plains Bank $1,000 scholarships," says Esther Lingo. "Your hometown bank is proud of your school accomplishments. We wish you, and all our area seniors, the best in your future endeavors."  
High Plains Bank's app, HPBGO, makes it convenient for graduates to keep their hometown bank relationship, no matter where they are headed. From remote check deposit, bill paying, transferring funds, and access to real High Plains Bank employees via a secure chat, HPBGO makes it easy to stay connected. 
High Plains Bank wishes the class of 2023, congratulations - hats off to you!