Wiggins Business After Hours
On Tuesday, March 14th, the High Plains Bank Wiggins branch hosted a fun St. Patrick's Day themed business after hours, in partnership with the
Wiggins Business Alliance
. The Wiggins team was joined by a number of local business owners and community leaders, and with delicious cabbage pockets catered by
Blue Ribbon BBQ and Smoke
.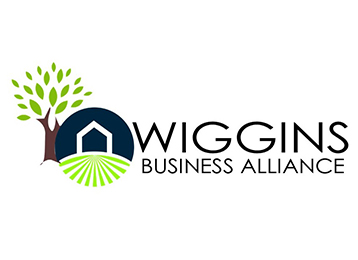 Wiggins Business Alliance: Dedicated to Wiggins Business Community
High Plains Bank has been supporting small and local businesses for more than 100 years. The Wiggins Business Alliance strives to identify, develop, and implement programs geared toward the overall vitality of the Wiggins business community in order to expand the area's economic improvement. They hold networking business after hours meetings every second Tuesday of the month. 
The business community in Wiggins is a tightly knit and supportive group, reflecting the town's reputation as "a welcoming community that values diverse growth in our schools, residents and businesses which enhances our cultural fabric. The community has grown from a small rural community to a place of interest, situated at the intersections of Interstate 76, Hwy 34, and Hwy 52; making it the 'Gateway of the Plains and the Rockies.'" - Town of Wiggins website
Family-owned Business Community Primed for Growth
A unique part of the Wiggins' business community is the number of family-owned businesses and restaurants that are an integral part of the small town lifestyle. High Plains Bank Merchant Services is happy to work with a number of them on managing their businesses.
"High Plains Bank Merchant Services is here to help with a full suite of tools, from cash management, to reducing costs on credit card processing fees, and solutions to accept payments in a way that supports your business goals," shares Brian Berry, Director of Merchant Services. "We are excited about the growth in Wiggins and surrounding areas and are happy to be a trusted, local Merchant Services partner." 

Pictured: Gail Stencel, Esther Lingo, Janet Rohn, and the town of Wiggins Mayor, Chris Franzen.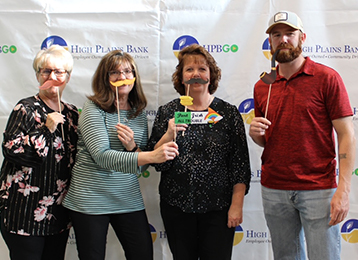 Long Term Investing in Local Business
Wiggins' history and the community are firmly rooted in agriculture, but as the area continues on its growth path, the economic drivers are also expanding, as people and businesses are drawn to an alternative to more densely populated areas.
The town of Wiggins has been part of the High Plains Bank family since 2001 and the bank is excited about the new energy being infused into the community. High Plains Bank has a dedicated team of local Wiggins residents who have worked together for decades.
Get to know more about the Wiggins Branch location and team.