Second Branch in Longmont!
Second Branch in Northwest Longmont is Now Open! 
We are excited to announce that our second Longmont branch is open at 2318 17th Avenue – between the Starbucks and Jimmy John's.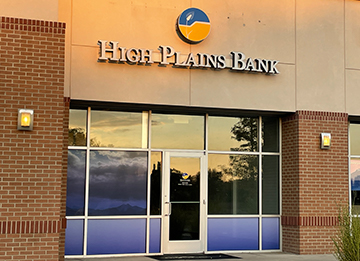 Grateful to be in Longmont

High Plains Bank began doing business in Longmont nine years ago. We started out as three people in a garage making house calls (it's a true story). We have been overwhelmed by how the community embraced and supported the bank. We are now 27 people strong in Longmont.
Many on our core team lived in Longmont before we became bankers. Our experiences raising children, being a part of the schools, working with non-profit groups and building relationships with neighbors informed our approach to banking. We strive to be part of the fabric of the Longmont and St. Vrain communities – not just do business here.
A Community of Small Businesses
One of the things that makes Longmont special is the number of entrepreneurs and small business people who call Longmont home. We have been fortunate to work with a wide range of small business start-ups – restaurants, breweries, fitness centers & gyms, health care providers, financial consultants, software companies, and work-from-home professionals. We've also had the chance to work with business community veterans who began business in Longmont long before High Plains Bank.
We love working with small businesses. These locally owned entities make our community a more interesting place to live. They are the types of places where we build memories and we tell our friends about when we travel. Some of the local start-ups are getting well-known enough that we even like to brag. But, it doesn't matter to us if you have 1,000 or 1 employee(s) – we'd love to be your bank.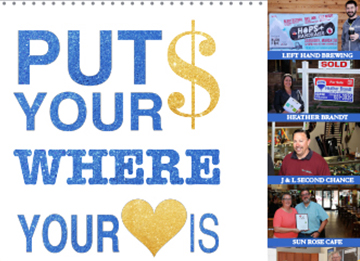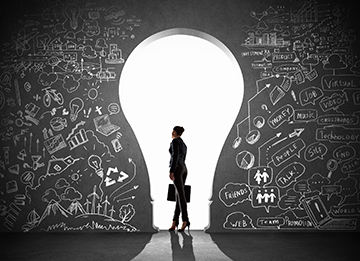 Craft Banking
Not every financial situation fits neatly inside a box – in fact, few situations do. That's not how people's lives work. We approach banking by trying to understand what problem people are trying to resolve or what dream they are trying to realize. Then, we ask, how can the bank be of the most help? We will try to help you consider as many options as possible. If another financial institution can provide better support, we will tell you that. We also will be candid when ideas aren't viable. We have found over the years, if we put our heads together with customers, there are usually ways to get things done.
We Want to Learn from You
We want to learn if we can serve Longmont better by having a second point of access in the community. We know that many people in Longmont will be able to get to the 17th and Hover area more easily than downtown. We want to know if you all think this makes a difference.
We are not interested in growth just for growth's sake. That has never been our goal. We strive to evolve with the community. We will be listening to you as we map out future Longmont plans. feedback@highplainsbank.com