Providing Affordable, Low Energy Home Options
Building a Community, One Home at a Time
Low Energy Homes, owned by Russell Smith, is a builder with a purpose. Anchored by a devotion to deliver "old-fashioned quality and service," LEH works on the premise that a home is meant to be built right and to last for generations. And, Russell should know. The Smith family has been building homes in Colorado since 1913. For five generations they have been committed to the state and to delivering the highest quality work and customer service.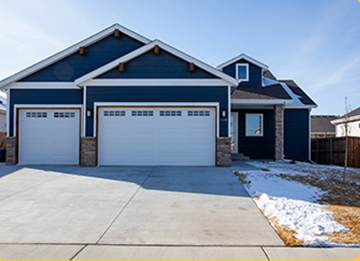 Building the Community
Today, Low Energy Homes is part of the building of a new development of 350 custom homes in Kiowa Park, just a mile outside of Wiggins in eastern Colorado. LEH is the only locally based builder on the project, which makes them particularly connected. With over 100 years in the area, it's no surprise that the LEH crew has professional and often personal relationships with nearly all of the people working at the job site…not to mention, a great many of the families purchasing the homes.
Not only are all of LEH's homes produced with high-quality materials and carefully thought out in terms of floor plans and customization, they are also made to be energy efficient. High-efficiency furnaces and ACs, LED lighting, and high-efficiency plumbing fixtures are part of each and every home.
Providing Attainable Housing Helps the Community
This same attention to detail is seen in LEH's relationship with High Plains Bank. LEH and HPB have been working together for many years, and the relationship is based on a shared connection to the community and on a shared commitment to providing affordable, attainable, quality housing to the people in Wiggins and the surrounding area.

As Kasie Smith, Russell's wife and the company's secretary and treasurer, put it: "A homebuilder has to have a relationship with the bank and if you're both local, if you're both a part of the community you're working in, there is an understanding; you're both working toward the same thing."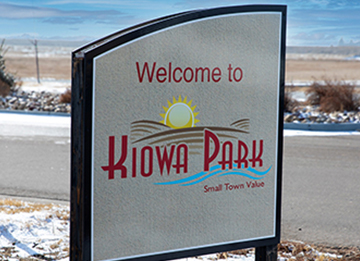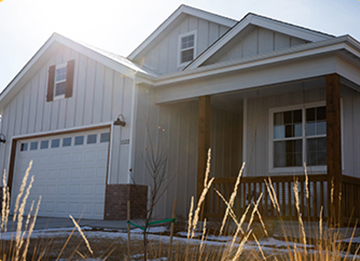 Teamwork and Relationships
"We have leaned on High Plains Bank's expertise as we have grown, and that relationship has made all the difference," she added. "We make a good team."

When it came to the Kiowa project, the "dream team" came together to ensure that the development had options for people at all points in the home-buying process. "Buying a home is personal," Kasie said. "It's something people dream about, whether it's your first home or your forever home. But without attainable and affordable housing, a community can't survive. Together, we're giving people the key to their dreams.
The Heart and Soul of the Community
"We put our heart and soul into every house we build," she added. "You can see it. We're a small company but we are helping build the community and it is helping us grow because of the faith the community, and High Plains Bank, have put into us."