Mobile Account Specialist
High Plains Bank Announces Kristine Bell As Mobile Account Specialist
High Plains Bank announces that Kristine Bell will be taking on a new role as Mobile Account Specialist, joining the HPBGO Branch team. Drawing on her business development, banking, and agricultural background, she will be able to open accounts where customers are – in the field, on the ranch, or at their place of business.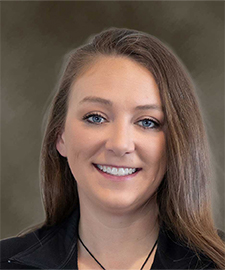 "I'm excited to serve the Keenesburg and surrounding communities on even more levels," says Bell. "I'm looking forward to helping customers wherever they are with anything from opening an account, switching to High Plains Bank, or even assisting them with our app, HPBGO."
"Kristine has been an integral part of the Keenesburg team since the inception of the branch, helping us tackle many obstacles in our continued path to making this new market successful," shares Krista Gibson, High Plains Bank Keenesburg Market President. "Everyone at High Plains Bank is excited for Kristine and this opportunity. We believe that this will make banking easier for all of the customers she serves."
"We strongly believe that Kristine will be instrumental in helping to bring the HPBGO platform to empower customers outside the branches," shares Isabel Granados, AVP/Keenesburg Branch Manager. "Kristine already has a large pipeline of customers she is working with, and we are excited to help her to increase the impact she has for them and High Plains Bank."
Kristine is originally from Brighton, Colorado and currently lives in Roggen on her family's fourth generation farm, growing wheat, corn, and raising cattle. She is also the owner of Cattle Grounds, a popular coffee truck. Bringing a wide range of banking experience to her new role, Kristine has been a part of the High Plains Bank team since 2020.