Longmont Greenspire Housing
Longmont's Greenspire Apartments: A Builder of Communities

Greenspire is Colorado's first Passive House-inspired apartment complex. Located at 2021 Kimbark Street in central Longmont, the 44 studio apartments -- each only 300-square-feet in size -- were the inspiration of local developer Gary Kinzie and his wife, Vicki. Their idea was simple -- provide affordable, energy-efficient, and comfortable living to the community.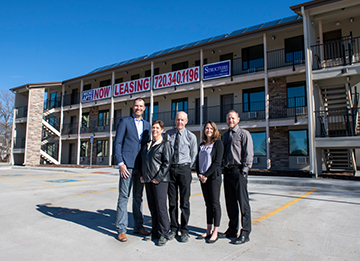 Something for Everyone
"We really liked the idea of living small; of the idea that a home could be compact and still have everything you need," Gary said. "But our real inspiration and desire was to focus on affordability.
"These apartments are for people who can't afford a one- or two-bedroom, for people who might have lost their jobs in the pandemic and can't afford the high cost of most rentals. They are for young people getting their first place and for those folks who are retired and want to scale back and down-size a bit," he explained. 
Renters moved into Greenspire Apartments in early 2021 and is at full capacity. 
Simple, Eco-Savvy, and Part of the Community
While providing the community affordable housing was top-of-mind, sustainability and environmental efficiency were also top priorities for the Kinzies. Being "Passive House Certified" means that GreenSpire benefits the health of its occupants and the environment at the same time. Gary and his team intentionally built with airtight construction to optimize both regenerative performance and affordability. There is no carbon footprint, the units are net zero, the water is heated by solar panels, and all electricity is run through the City of Longmont's renewable energy program. 
Gary and Vicki's roots are deep in Longmont. Vicki was a school teacher for the St. Vrain Valley School District for many years, and Gary has been building in Longmont for decades. Moreover, they have both volunteered with local organizations like OUR Center, Intercambio and their church, UCC Longmont, throughout the time they have lived and worked in the area.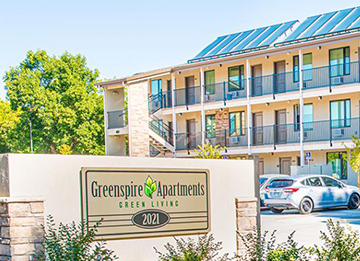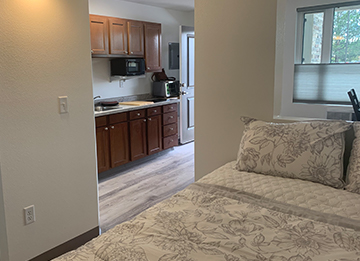 Purpose Above Profit: Shared Community Values
The Kinzie's vision -- heart-centered and dedicated to leaving the world a better place for future generations -- might not have ever materialized if it hadn't been for the commercial lending team at High Plains Bank. From Gary's point of view, other financial institutions "just didn't get it." High Plains Bank did. 
"I have never, in all the years I have been building here, worked with a bank that wanted to build the community the way I wanted to build the community," Gary said. "I went to three banks for this project, but it was High Plains Bank that saw our vision, and that shared our vision.
"They didn't have to think twice. They saw the value, saw what it would mean to the community, and joined us. They put the pieces together and made it happen," he added. 
"From a business perspective and from a personal perspective, that's what I want from my bank, a bank that's about people and about our community," Gary said.
Learn more about Greenspire Apartments.