Hometown Dreams, Local Bank Support
The Tom Bredehoft Story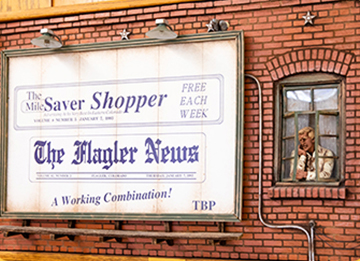 Hometown Dreams
The fact that Tom Bredehoft grew up in Flagler, Colorado -- a small town with a population of barely 500 -- never stopped him from having big dreams. Even in the eighth grade, when he got his first job at the local newspaper, he knew he would be putting back into the community all that it had given him. In college, where he majored in journalism, he didn't set his sights on fame and the Big City; instead, his studies focused on community newspapers and the vital resource they provide. His entrepreneurial aspirations, from the beginning, were always set on his hometown and on how he could be a part of ensuring that it could thrive.
Recording Local History
Today, Tom is Flagler's mayor and the owner of the local diner, the town's small strip mall, and an Airbnb that serves travelers passing along Colorado's I-70. He is also the publisher of its two newspapers, the Flagler News and the Mile Saver Shopper. Writing about the town's history and its people -- the generations of families that he has grown up with -- is Tom's passion. And it is a passion that has been fueled by High Plains Bank's Flagler branch from the start.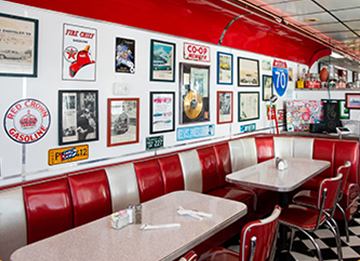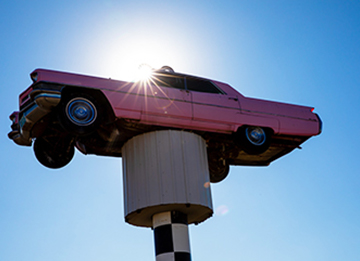 Partnering with a Local Bank
Tom got his very first checking account at High Plains Bank's Flagler branch as a teenager, as well as the loans later on that enabled him to start his business enterprises. He could have gone to another financial institution, but he chose High Plains Bank because it was local and because the bank shares his belief in something rather basic and simple but hard to find, a belief that what makes a community succeed is the relationships between the members -- like Tom -- and the institutions -- like the bank -- that support it. The two have always worked together…Tom, the idea man with business savvy, and High Plains Bank, who saw Tom's long-term vision and how it would have a positive impact on the town overall.
Here to Help
"For me, the best part of the High Plains Bank in Flagler is the team and how accommodating and encouraging they are," Tom says. "I have brought every one of my businesses to High Plains because their attitude is about more than basic banking. They go deeper and are genuinely here to help their clients be successful. High Plains is an enormous part of this community's growth, success, and beauty. It makes this a better place, just like I hope I have."