Thriving Communities Care for Those in Need
High Plains Bank lives by the saying, "We Do the Right Things and We Do Things Right," especially when it comes to thriving communities. From Bennett, Flagler, Keenesburg, Longmont, and Wiggins, the culture of giving across all of High Plains Bank branch locations is strong year-round, with special efforts and attention during the holiday season.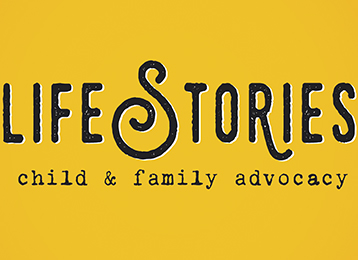 Providing Help Where and When Help it is Needed
For the second year, the High Plains Bank Keenesburg branch location is hosting a "Giving Tree" with Weld County's Life Stories Child and Family Advocacy, whose mission is that "every child should live a life free of abuse in a safe, permanent home." The tree has tags with wish list items for children ages 4-18 that includes toys, personal care items, clothing, athletic gear, gift cards, and more. The tree is located inside the Keenesburg branch at 165 North Market Street, Unit B. Items will be collected on Tuesday, December 13th and Thursday, December 22nd and distributed throughout the year. 
"Life Stories Child and Family Advocacy provides services to child victims of sexual assault, child abuse and/or neglect, domestic violence and children who have witnessed a violent crime," says Sharon Eberhard, Community Services Specialist. "We also provide trainings to educate adults in our community to prevent, recognize, and react responsibly to child sexual abuse." 
"The Angel Tree is a great opportunity for the South East Weld County community involved in supporting families in need, not only during the holiday season, but all year round," shares Krista Gibson, High Plains Bank Keenesburg Market Leader. "We at the High Plains Bank Keenesburg branch are excited to be part of this effort."
Celebrating Community and Diverse Holiday Traditions
Gathering together is another important way  for our communities to thrive and that we're all enjoying again. The holiday season is a perfect time to both celebrate and honor holiday traditions from all parts of our richly diverse communities:
In Bennett, the High Plains Bank team pitched in to serve apple cider at the Strasburg Christmas in the Park and is one of the drop off locations for the town's Holiday Help program, which they will help distribute on Saturday, December 10th. 
In Flagler, the entire town turns out for Christmas on Main Street. High Plains Bank Flagler employees spread holiday joy with goodie bags to the children, as well as taking part in the Parade of Lights on Friday, December 9th and Saturday, December 10th.  

In November, both Longmont branch locations participated as one of 28 drop off sites for the Rotary Club of Longmont for their 2022 Winter Warmth Coat Drive. The items collected will be distributed by the OUR Center of Longmont on Wednesday, December 7th. In addition, High Plains Bank Longmont sponsored the Turkey Turnout Food Drive, the Tree Lighting as well as the Chabad Jewish Center of Longmont's Hanukkah Celebration.

The High Plains Bank team in Wiggins welcomed the holiday season in style for the annual Wiggins Old Town Christmas Celebration. The town even built a

tiny house replica of the new Wiggins new branch for the team to hand out hot cider, hot chocolate, and coffee. The free event drew more than 550 people and in addition to High Plains Bank, activities and holiday treats were offered by Country Hardware, the American Legion, the local church, and the town who served up soup and chili.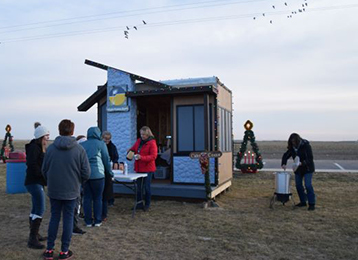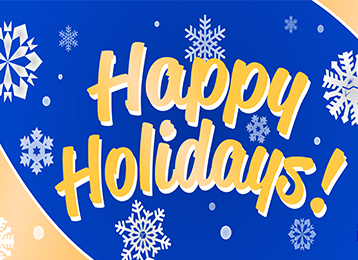 We at High Plains Bank wish all our communities, customers, and partners a happy and joyous holiday season filled with opportunities to come together, celebrate, and help each other thrive.
High Plains Bank – 100 Years of Friendly Banking
High Plains Bank's commitment to support the vitality of our communities began more than one hundred years ago. The bank is explicit that its first goal is to make a lasting impact in our communities while empowering people to manage their financial moments of need and life events. As a family and employee-owned community bank, High Plains Bank places the highest value on relationships with our customers and our employees. High Plains Bank was founded in 1908 in Flagler, Colorado with physical branches in Bennett, Flagler, Keenesburg, Downtown and Northwest Longmont, Wiggins, as well as digital banking services through HPBGO.com.