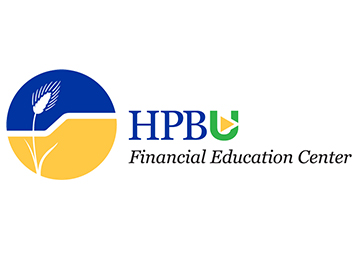 Building Healthy Financial Habits
Walking. Eating a balanced diet. Stress management. All of these are among the many ways that we talk about our physical well-being. However, when it comes to our financial wellness, what are the best ways to create and sustain healthy financial habits? 
Everyone can benefit from regular checkups to improve their financial fitness. Think about starting with one thing, rather than trying to make too many changes at once, which can be overwhelming and lead to false starts and stops. Below are a few ways to begin:
Live Within Your Means
While this saying may seem old-fashioned, it still holds true. To live within your means translates into:
Your monthly expenses

do not exceed your net monthly income. 

You can managing your debt.

Following the

50-30-20 rule

: 50% of income toward needs; 30% on wants; 20% on savings or debt management.  

You budget financial fitness into your life and s

chedule regular time to review your expenses, goals, and areas for improvement. Think about having an accountability partner and discuss healthy financial habits with your family. 

Discovering hidden ways to spend less:

Hidden subscriptions.

With so many streaming services available, those costs can quickly add up. Take advantage of the online tools to help you keep them in check. 

Meal planning and smarter shopping habits.

Eating at home instead of picking a quick lunch, coffee, or dinner can have an immediate and positive impact on your monthly budget. 

Take a walk or a bike ride instead of paying for a gym membership.
Comparison shop

for competitive auto, home, and renters insurance rates and explore available discounts.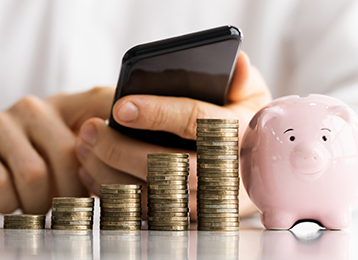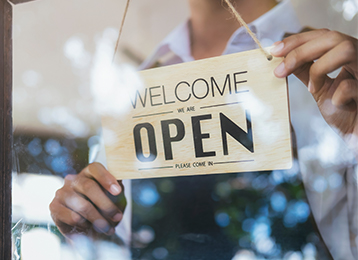 Earning Potential and Second Sources of Income
Have a hobby you'd like to monetize? Participate in the "gig" economy for additional income to add to savings, retirement, or pay off credit card debt. And who knows? You might be so successful and content with your micro business that it may grow into something bigger! To help you along the way, High Plains Bank offers Autobooks, an easy to use invoicing tool that gets you paid directly and quickly and all from your HPBGO bank account. 
Next Steps in Your Financial Fitness
High Plains Bank is committed to being your partner in all aspects of your financial well-being. Stop by one of our branch locations, connect with us during regular business hours at 800-984-0010, contact us online, or chat live with a team member through HPBGO. We're here to help!