Helping Seniors Age In Place and With Grace in Flagler Community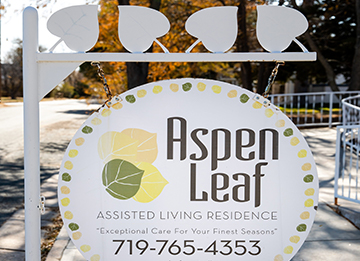 Meeting a Community's Need 
In 2010, Kathy Dyer had moved to Flagler, Colorado looking to start a new chapter in her life. She picked up the local paper and saw that the assisted living facility in town was up for sale. Despite it being old, run-down, and in need of much work, Kathy, who had worked in senior nursing care her entire career, saw potential. And High Plains Bank in Flagler saw hers. What seemed like a chancy business decision turned out to be a boon not only for Kathy and her partner Dan Swanstrom, but for the community as well. Their dream, to help seniors stay in their community, became a reality because the team at High Plains saw Kathy and Dan's vision and their heartfelt desire to provide Flagler with a resource to its senior community, and the community's need for such a facility. As a result, a new and improved senior living facility, Aspen Leaf Assisted Living, came to fruition. 
Almost immediately, Aspen Leaf was at full-occupancy without any need to advertise, representing the strong need within Flagler. Today, Aspen Leaf Assisted Living has grown to include three more facilities in nearby communities, Limon and Stratton, each dedicated to the highest level of care. Dan and Kathy and High Plains Bank shared a common goal -- to create communities where family is held in the highest regard and provided the opportunity to be nearby -- at all stages of life.
Keeping it Local
Of utmost concern to Kathy, Dan, and High Plains Bank was to keep the operation local. None wanted a larger, corporate chain to purchase the business, which would then bring in their out-of-town pharmacy and food services.

"The best option for the community was someone who knew the people, knew the providers, knew the caseworkers, and had ties to the local communities," Dan said. "High Plains Bank saw our 10+ years of operating on the Eastern Plains and they shared the value of keeping it 'local.' That's what made it a perfect fit."
"It really was a coming together, at just the right time, of two things," Kathy says. "We are a part of this community; generations of families benefit from us being here. Our presence makes it possible for people to stay here in Flagler with their families."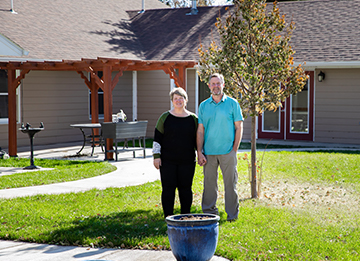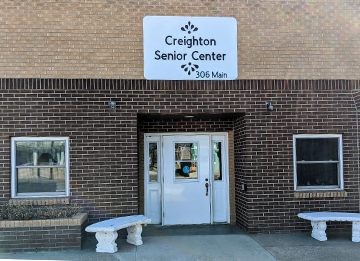 It's Always About the People
"Other banks just want the numbers with specific outcomes; that's how they make decisions," she continues. "But High Plains Bank puts a face to the loans they make; it's about the people and working together and investing in our community, in our home, and making it a place where we all have a part to play in supporting each other."
In addition to helping Kathy and Dan achieve their dream, High Plains Bank also supported the creation of the Creighton Senior Center, reflecting Alex Creighton's (Bank President, 1961-1987) love of community (and playing cards). The bank has supported many initiatives for the Center, most recently an updated sign and new carpeting, helping to maintain the much-loved and welcoming gathering place.
Aspen Leaf Assisted Living is certified as an Alternative Care Facility, a Health First Colorado (Colorado's Medicaid program) residences that offer elders and persons with disabilities health services in a community setting. Together with the Flagler location, Aspen Leaf operates additional homes in Limon and Stratton for a total of 82 beds serving three unique Eastern Plains communities.