Brewing a Stronger Community
Left Hand Brewing Company
Eric Wallace of Left Hand Brewing is what you might call "an accidental entrepreneur." He didn't think about it much or even seek it out. But he embodies the innovative grit and vision that it takes to be at the helm of one of the most successful craft brewery ventures in the country.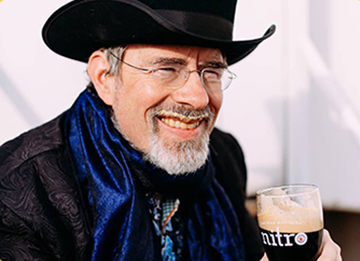 Looking for a Better Way
Wallace, co-founder and president of Left Hand Brewing, put it this way,  "I had never really thought of myself as an entrepreneur, but after someone else described me that way early on in the life of our business, I realized that I do actually fit the description. We are continually looking for a solution, a better way to do things. I think that orientation is reflected in our desire to improve our community, to lean in and address the critical issues that will make a difference for the people who live here."
That leaning-in is assisted by Left Hand's association with High Plains Bank in Longmont. Wallace deliberately chose HPB because, as he puts it, "they aren't one of the big guys where you're four layers removed from the people you'll be working with to get your loan."
Choosing a Local Bank to Make a Difference
For the Left Hand team, choosing a local bank -- and High Plains Bank specifically -- was about forging a partnership based on shared values and a desire to create a healthy, sustainable, and vibrant community within the confines of their shared backyard.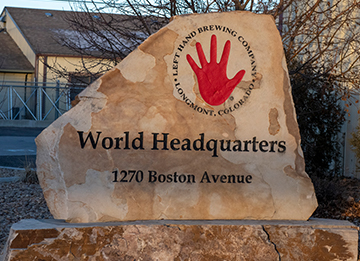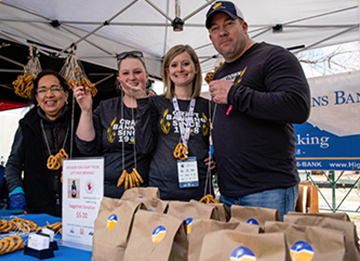 Common Goal and a Common Purpose
In Wallace's mind, no entrepreneurial startup should be an island, a lone warrior trying to survive. Strength, instead, comes from working together toward a common goal. Chris McVay, High Plains Bank's Longmont market president, in fact, sits on the board of the Left Hand Brewing Foundation, providing insight and strategies that serve the common good. The Foundation has a singular goal in mind: to brew a stronger community where we live, work, and play. This takes some creative -- entrepreneurial -- thinking and a coming together of common interests and passions. Much of that comes, Wallace says, from the leadership and participation of the High Plains team. In 2020, the Foundation raised more than $140,000 through its benefit beer, Colorado Strong, to help local healthcare and hospitality and service industry workers impacted by COVID-19. The Foundation also brilliantly connects the brewery's massive fan base by hosting annual music and beer fests to support local causes and nonprofits that need awareness to grow their audiences and support their missions.
Strong Communities Bring People Together
"Businesses…and banks…should function to give people purpose," Wallace says. "There's a higher purpose than profit. We exist to make a difference. We exist to build a stronger community and to find ways to bring people together in meaningful ways…whether that's over a beer or in finding ways to make things better for people who are in need. It's about making life worth living."