Rolling Out the Red Carpet for a "Night to Shine" Prom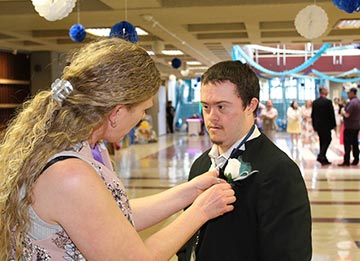 Kicking off Prom Season with Meaning (and Style!)
For a group of special folks in Northeastern Colorado, springtime signifies more than crocuses, daffodils, and tulips bursting through the cold ground. It's also the start of prom season and what better way to roll out the red carpet than with the "Night to Shine," which took place at Fort Morgan High School in early April 2022. 
"Night to Shine" is one of several missions of the Tim Tebow Foundation, a faith-based organization serving a multitude of causes, ranging from orphan care and prevention, children with profound medical needs, anti-human trafficking, to serving and celebrating people with special needs with an unforgettable prom night experience for ages 14 years and older. Now in its ninth year, "Night to Shine" has grown into a global event and is a fun and glamor-filled way for communities to come together and to honor those with disabilities. 
"We are so honored to be a part of the 'Night to Shine,'" shares Donna Oleari, coordinator of the Northeastern Colorado Night to Shine. "It's each of our responsibility to do what we can to make everyone feel loved and accepted." 
A Night of Royal Treatment
After a two year pause due to COVID, community members were thrilled to reignite the fun in person. From formal wear, makeup, jewelry, decorations, party bus rides, corsages and boutonnieres, refreshments, goody bags, and of course, crowns and tiaras for guests. More than 200 volunteers, local businesses and organizations such as High Plains Bank, Wiggins Community Church, and many others worked tirelessly to make this event truly a night to remember. 
"I feel an incredible joy to volunteer at 'Night to Shine,' shares Ximena Lara, High Plains Bank Loan Processor who volunteers regularly for the event. "The reactions after hair and makeup, or choosing a piece of jewelry warm my heart every time; it's such a beautiful event. I am always excited and feel blessed to see familiar and new faces. I look forward to the coming years!"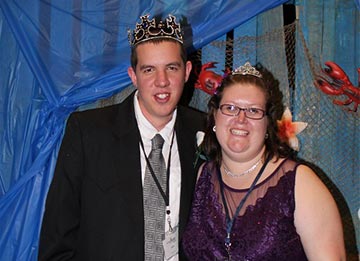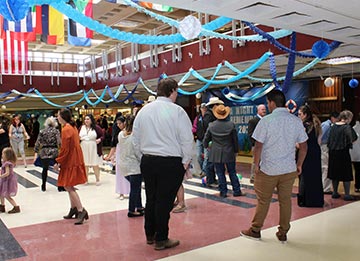 Volunteering from the Heart 
"'Night to Shine' volunteers do not necessarily have the time – they have the HEART!" says Esther Lingo, High Plains Bank Wiggins Deputy Market President. "It takes so many of us to put 'Night To Shine' together. To watch each guest be crowned 'King' or 'Queen' and walk across the stage is one of the most joyous times. As we sit and cheer them on, I know they can feel the love for each of them. It is their night and the moment is all theirs! To see the smiles, hear the laughter, the hugs we get – we know what we do makes a difference!"