Serving Country and Communities
Photos: Shelli Quattlebaum
Shared Values and Purpose:
High Plains Bank Merchant Services and American Legion Post 180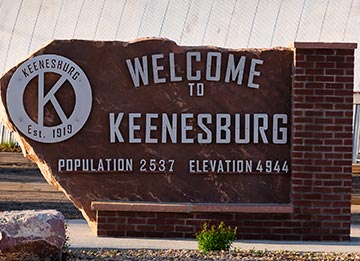 Spanning Generations and Serving Community
Out on the eastern plains of Colorado sits a unique building – one that spans generations, serves the community, and is a gathering place for Keenesburg, Colorado. Founded in 1919 by farmers and ranchers, Keenesburg is located along the growing I-76 corridor in Weld County, 20 miles away from Denver International Airport and 30 miles south of Greeley. Now home to approximately 2500 residents, Keenesburg is a small town rich in modern amenities, agricultural traditions, and strong community involvement where generations of original families live, raising families and running businesses.
Central to Keenesburg is the American Legion Post 180, located downtown at 595 Railroad Avenue. Chartered by the United States Congress in 1919 to honor our country's veterans, the American Legion brings a strong focus on service to those who have served, as well as current service members, and their communities. The Legion has grown from a small group of World War I veterans to over 13,000 American Legion Auxiliary posts worldwide. Dedicated to community, youth, emergency support, and much more, every American Legion post is unique, which is certainly the case for Keenesburg's American Legion Post 180, which among many things, serves as the center of many of the town's social activities. 
A Vibrant Partnership with Shared Values
When High Plains Bank opened in Keenesburg in October 2021, a natural and vibrant partnership emerged between the American Legion and the bank. The two organizations share a vision for the area's future. "The American Legion is an integral part of the Southeast Weld County Community," shares Krista Gibson, High Plains Bank Keenesburg Market President. "The post serves as a gathering place for our community while supporting and celebrating the veterans who gave so much for us. The Legion, Auxiliary, Post Riders, Sons and Jr. Auxiliary are treasured members of our community."
Supported by Brian Berry, Director of Merchant Services at High Plains Bank, the Keenesburg American Legion post is enjoying an updated credit card processing system providing more efficient reporting and accounting for the non-profit. In fact, the personalized customer service has been so successful that they are installing a second system. 
"The American Legion is a pillar in the Keenesburg community," says Berry. "We are happy to have collaborated with them to provide a more modern efficient 'point of sale' system to help their business, and additionally, save them money by reducing processing fees. Being able to work together in person during the implementation process ensured the system would perform as they needed it to, and free up resources so they can focus on what their mission is – to serve the community. Being new to Keenesburg, High Plains Bank is happy to establish relationships that are founded and built on trust. We're here to stay and to do what we can to help the community to thrive."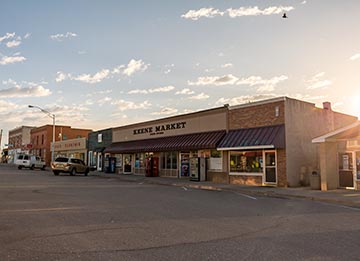 A New Way of Doing Business
"It has been such a pleasure to work with High Plains Bank," shares Debby Trupp, local bookkeeper who also serves on the board of the American Legion Post 180. "Brian Berry and the Keenesburg branch employees have made the transition to our new system easy. They are always available to answer any of our questions, and have been able to fine tune the system to our specific needs."
By modernizing the organization's merchant services systems, the American Legion Post 180 is able to devote more time and energy to focus on its mission of providing needed services and as a vibrant community gathering space. Rooted in our country's history, American Legion Post 180 and High Plains Bank share their dedication to honoring Keenesburg's past, as well as serving the present and a very promising future.