For the Love of Main Street
Flagler and High Plains Bank Beautification Project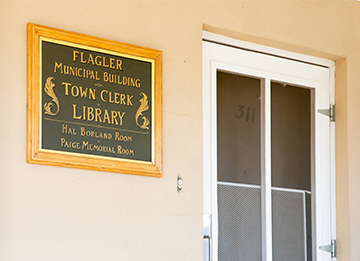 Flagler Pride
If you were to ask any High Plains Bank employees why they love working here, they don't miss a beat to answer: "It's our culture. We do the right things and we do things right," says Brian Otteman, Flagler native and High Plains Bank Chief Experience Officer. "We're a community bank and that means it's about more than a job, more than banking; it's about being a good neighbor, investing in this community, taking pride in our community, and about stepping up when and where we can." 
At every High Plains Bank location, including Flagler, many team members live where they work in or in the immediate surrounding areas. This proximity means they understand firsthand the community's needs and are always ready to step up with a helping hand.
Revitalizing the Community
In 2020, High Plains Bank formed and managed several programs to help downtown businesses prosper. The first initiative provided $25,000 toward community projects to improve Flagler buildings and surrounding grounds. The second, the Flagler Beautification Project, resulted in a concrete pad upgrade to the recycling center, concrete for the new restroom addition to the American Legion building, new flooring for the Creighton Senior Center, and other projects.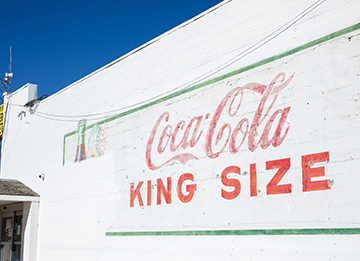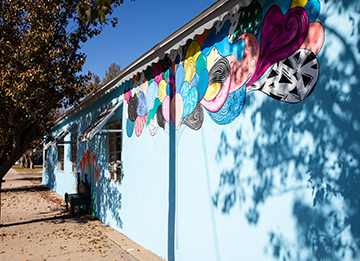 Shared Pride in Flagler's History
High Plains Banks' support of the downtown beautification projects came in the form of grants to help pay for paint to spruce up many businesses along Main Street. The hardware store, the local coffee shop, and others, now have a new sparkle and a renewed sense of pride. And it is that pride…along with a deep appreciation for the history of the town and the community that is the motivation behind High Plains Bank's investments.
The Heart of the Community
"High Plains Bank is an enormous part of this community's growth, success, and beauty," says Tom Bredehoft, Flagler's mayor and owner of a number of local businesses, including the Flagler News. "I have brought every one of my businesses to High Plains Bank because their attitude is about more than basic banking. They go deeper and are genuinely here to help their clients be successful. High Plains Bank makes Flagler a better place."