Celebrating the Arts in Bennett
Championing the Arts in Bennett, Colorado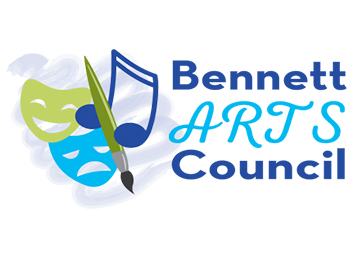 Strong in Arts, Strong in Community
A strong arts community is central to a high quality of life, whether you live in a big city, in the suburbs, or in a rural setting. For a growing place like Bennett, Colorado, located 35 miles east of Denver, there is not only a rich palette of talented artists, but a commitment from the town in the form of the Bennett Arts Council, founded in 2018. Created through a unique collaboration across public and private sectors of the community, the Bennett Arts Council's mission is to promote, connect, and empower arts and culture for all ages with special value on sustainability, collaboration, innovation, and the transformative power the arts can provide. 
High Plains Bank's Role and Commitment to Community Arts
Steve King, Special Projects Coordinator for the Town of Bennett (as well as Best and Brightest Fellow through the Colorado Department of Local Affairs and the University of Colorado) speaks of the power art holds: "Art and culture enhances every part of our lives. They bring us joy, create shared experiences, and spark dialogue on important community issues. The arts remind us that together we can achieve anything." 
The Bennett Arts Council has tapped into the local business community as a source of support. "The businesses that support local arts and culture play a critical role in improving local communities," King says. "The stronger the community is, the better business opportunities are for companies. A vibrant art scene can aid businesses in attracting high quality talent, and raise the visibility and reputation of local communities."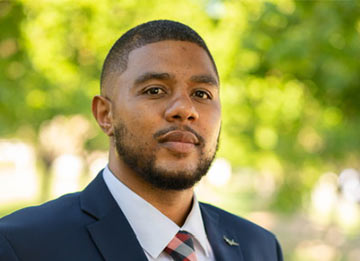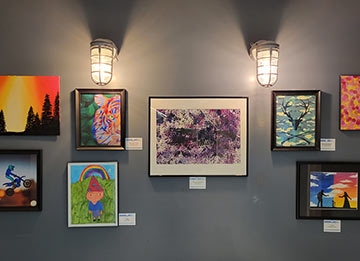 A Champion for the Arts 
From the onset of the Bennett Arts Council, High Plains Bank's Bennett location, which opened in 1999, has been a strong supporter. In 2020, the council continued to provide programming during the pandemic and leveraged virtual platforms to host events, ensuring that residents were able to participate in art and culture during such this difficult time. As well, the bank continued its sponsorship commitment as a show of support for the newly founded Arts Council's mission and future. 
"High Plains Bank believes that sponsoring the arts in the Bennett community is an important priority," says Matt Elvehjem, High Plains Bank Bennett Market President. "It's exciting to witness the rapid growth along the I-70 corridor. There's such an impressive collection of talent in the area and as we know, a vital arts scene helps to foster a strong sense of community pride and identity. High Plains Bank is honored to sponsor the Bennett Arts Council as a platform to weave our community together by celebrating our students, local artists and our rich history through our storytellers."

Art for All Ages, All Year Long
The Bennett Arts Councils organizes and supports year-round programs, including the Bennett Days, Trunk-or-Treat, free summer concerts in the park, the Small Business Saturday and Artisan Market, and the Eastern I-70 Corridor Art Show and Mural Wall Auction created in partnership with Teens Living Clean (TLC) by young people ages 12-25 in order to foster a sense of community pride, ownership, and engagement. Along with other businesses, High Plains Bank sponsors many of these events, all of which reflect the town's commitment to fostering a love of the arts for all ages. 
"Public art reflects a community and helps to cultivate a cultural identity by setting a community apart and attracting people to its uniqueness," says Laurie Leftwich, local artist and Bennett Arts Council member. "A community full of art is a community full of culture."
Learn more about the Bennett Arts Council here.